Dental Scaling & Polishing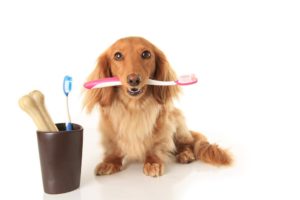 Unveil the vibrant smile of your furry friend with our top-tier dental cleaning and polishing services. At our esteemed veterinary clinic, we understand that dental health is paramount to your pet's overall well-being. Our skilled team of professionals is committed to providing meticulous dental care, ensuring a comfortable and stress-free experience for your companion.

Through advanced techniques and state-of-the-art equipment, we effectively remove tartar and plaque buildup, combating potential oral health issues. The result? A healthier mouth, fresher breath, and a happier pet. Trust us to bring out the best in your pet's dental health, allowing them to shine from the inside out.
Why Pet Dental Care is Important
Dental health directly impacts a pet's general well-being, influencing their ability to eat, play, and enjoy life.
Regular dental care prevents painful dental diseases, ensuring your pet's comfort and quality of life.
Dental care prevents gum disease, a common issue that can lead to serious health complications if left untreated.
Good oral hygiene means fresher breath, making interactions with your pet more pleasant for both of you.
Dental care can extend your pet's life by reducing the risk of systemic infections that stem from poor oral health.
Routine care minimizes the likelihood of tooth loss, maintaining your pet's ability to chew and digest food properly.
Regular dental checkups allow for the early detection of dental problems, preventing more severe issues down the line.

Addressing dental concerns early saves money by avoiding costly treatments that arise from neglected oral health.