Click to edit text. What do visitors to your website need to know about you and your business?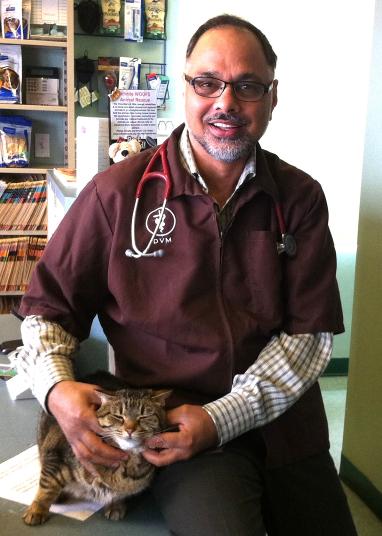 Veterinarian/Owner
Dr. Jagdeesh Tuli completed his ECFVG program from the University of Guelph, Ontario, and registered with the Canadian and American Veterinary Medical Association in 1999. He obtained his PhD in Animal Welfare from the University of Birmingham Medical School, United Kingdom, in 1993. While doing his post doctoral research, Dr. Tuli also volunteered in several veterinary clinics in a variety of settings. He also has a Masters Degree in Veterinary Parasitology from the Punjab Agricultural University, India. After working in two prominent clinics in Alberta, earning his stripes so to speak, Dr. Tuli's dream of opening his own clinic in Canada came true in 2000 when he opened Heritage Animal Clinic. Since then Dr. Tuli watched his small practice flourish and his clientele grow to great amounts. Dr. Tuli has one German Shepherd, named" Max". In his spare time, he likes to go to the Gymnasium to keep himself out of trouble . If asked how he is, Dr. Tuli with a great toothy smile replies "life's good"!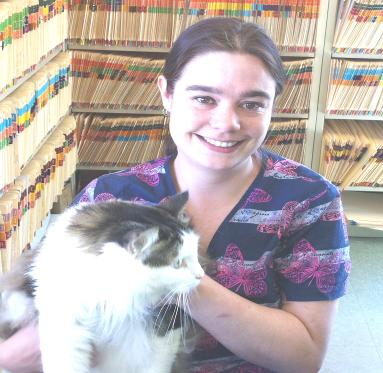 Registered Veterinary Technician
Kyla is a graduate of the Northern Alberta Institute of Technology. She has over 15 years experience in the veterinary field, working at Heritage Animal Clinic. She has cats, two bunnies named Bugsy and Blakkie as well as a variety of reptiles . In her leisure time she enjoys spending time with her family and friends camping, hiking, rollerblading, biking and paddleboarding.
Office Manager
Upinder Tuli is our office manager and wife of Dr. Tuli, and of course she is the "real boss".